The taco lifestyle is spreading all corners of the globe, in all types of society, the booming of the tacos and burritos business is unbelievable.
Just as a reference, in the international market for Mexican Restaurants, Canada ranks number two, after our neighbour USA ranking number one, following by U.K, Paris and Germany.
In the city of Toronto especially in the downtown core, one of the most valuable pieces of real estate are owning by this fast-casual places, which is the fastest growing segment of the Canadian market.
The desire for customization, for food prepared fresh right in front of you with your desired toppings, and the halo effect of health and wellness around it, is propelling the category of Mexican Restaurants.
Knowing that Canadians we like to eat healthy and fresh, one of the best options is Taco places, which serves fresh and local ingredients.
That been said, savvy restaurateurs have figured out how to make a simple street food, add fancy ingredients and charge insane prices., but you know what. It all worth at the end! This explosion of flavour in your mouth is and exciting experience that accompanied with a great company like family or friends, not only delight our taste buds, it create an unforgettable experience.
Now that we know a bit of the history of tacos, how to make tortillas and even how to make tacos at home, what if you just want to go with family, friends or even on a date to sit in a restaurant  and delight the full experience of traditional Mexican tacos.
Here are my favourites 6 Mexican restaurants that Toronto has to offer to enjoy this tasty little pieces of art with a little bit of Mexico feeling.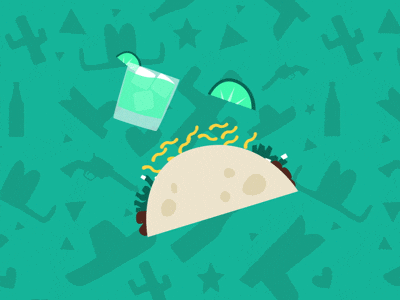 1. Seven Lives Tacos and Mariscos,
69 Kensington Avenue
Toronto, ON M5T 2K2, Canada
Kensington Market.
For the first time, in 2016 Yelp's data science team ran the numbers on the best restaurants that Canadian Yelp community has found, and created Yelp's Top 100 Places to Eat in Canada. From tacos to ramen, with a long list of different types of food, tacos rank number 1, and this place getting the crown just leave me with my mouth watering since I got in.
Everyone likes Tacos in the city and this is THE place to go, Seven Lives Tacos and Mariscos, ranking Number 1 out of 100 restaurants on Yelp 2016. The lines in this little place can get lengthy as the time to wait, but it really worth it! When it comes to fish/seafood tacos, this is THE place, there is a lot of Mexican places in the Kensington Market, but definitely this place stills the show. The Baja fish taco, the smoked tuna, shrimps and cheese taco, the spicy shrimp Taco (a la diabla), The Blackened mahi-mahi taco, The grilled octopus taco, all of them deserve to given a try.
They have pulled pork and other meats. Also, they offer vegetarian options like the cactus mushroom and cheese. There is something for everyone in this place. And is cash only.
Here is their FB page.
https://www.facebook.com/SevenLivesTacosYMariscos/
2. Barrio Coreano
642 Bloor St W, Toronto, ON M6G 1K9, Canada.
I found this place thanks to my Spanish friend Irene, Ole!!! This restaurant is a fusion of Mexican-Korean, choices like Kalbi beef tacos or Calamari with kimchi.
Tacos de pulpo (octopus) was my favourite; the tentacle is very tender and flavourful. Love this dish very much!!
Also, I recommend the Green Chorizo, the green and red tomato sauce are nicely done, and this taco is so flavourful and well mixed.
Here is their website.
http://www.playacabana.ca/barrio/
3. Gran Electric.
1330 Queen Street W
Toronto, ON M6K 1L4
Canada
Parkdale
I found this place thanks to a Mexican- American Friend, Thanks, Scott this place is really good! Especially because they offer a lot of vegetarian options, my favourites are Baja fish, crispy cauliflower, carnita (pork pull) and beef cheek taco. I can say that vegans will like this place, so many options with vegetables.
Here is their website.
http://grandelectrictoronto.com/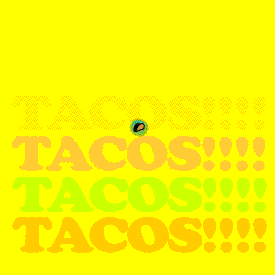 4. El Caballito Tequila Bar.
220 King Street W
Toronto, ON M5H 1K4
Canada
Entertainment District, Downtown Core.
I found this place thanks to my boss Kyle, Thanks Kyle, this restaurant is magic! The place has a cool vibe, the menu is pretty small, which I like because I can not go overthinking in what type of taco I should choose, and everything they do they do it pretty well, options are short and concise.
My favourite taco here was pork belly taco, put in mind this is a great spot to meet up after work and split a Sangria pitcher or two. Highly recommend checking out some of their Mexican Street Corn or their Churro Ice Cream Sandwich.
Here is their website.
http://www.elcaballito.ca/
5. El Catrin Destileria.
18 Tank House Lane
Toronto, ON M5A 3C4
Canada
Distillery District
Try to come up with a reservation, this place is always packed, I came here for a Date, my French-Canadian Date was in love with this place, sadly not with me, the fresh guacamole is mashed in front of you, churros and margaritas are amazing!
My favourite taco is the Tacos al pastor, (Marinated shaved pork, pineapple, red onion dice, cilantro). And Costilla Corta tacos, (24 hours braised short rib, Oaxacan mole negro, plantain puree, chayote squash).
Also, we order a pipian poblano chicken, so good! Only bad side is the portions are very small for the price, but is so tasty and delicious. And again, perfect for a date. The ambience is a lot of fun.
Here is their website.
http://www.elcatrin.ca/dinner
6. La Carnita.
106 John Street
Toronto, ON M5H 1X9
Canada
Entertainment District, Downtown Core
The last but not the least, another great place for a date! I came here with another date, and another French Canadian, hehe, Jesus Christ!, I attract them a lot, no wonder why I was married with one for 9 years. I have to say, it was the best date with the best food if you're looking for a very cool vibe and amazing food, La Carnita is the right place to stop at. The menu is very small which means you know everything you order has been perfected. And their margaritas are amazing!
We order crispy cotija tacos (Crispy cotija cheese, cauliflower & pinto bean, pickled carrots, chipotle sauce, green onion & cilantro).
Pollo Frito (Crispy chicken thigh, peanut mole, honey, Rossy's hot sauce, green cabbage & salsa fresca), In Cod We Trust (Cod, Voltron sauce, lime crema, pickled red cabbage, green apple & cilantro), pulled pork tacos, the tacos had generous toppings.
Personally, this is my number one place for tacos, even that any date works for me at the end, the food it does! And it does it gloriously.
I always say it, food is love!
Here is their website.
http://www.lacarnita.com/